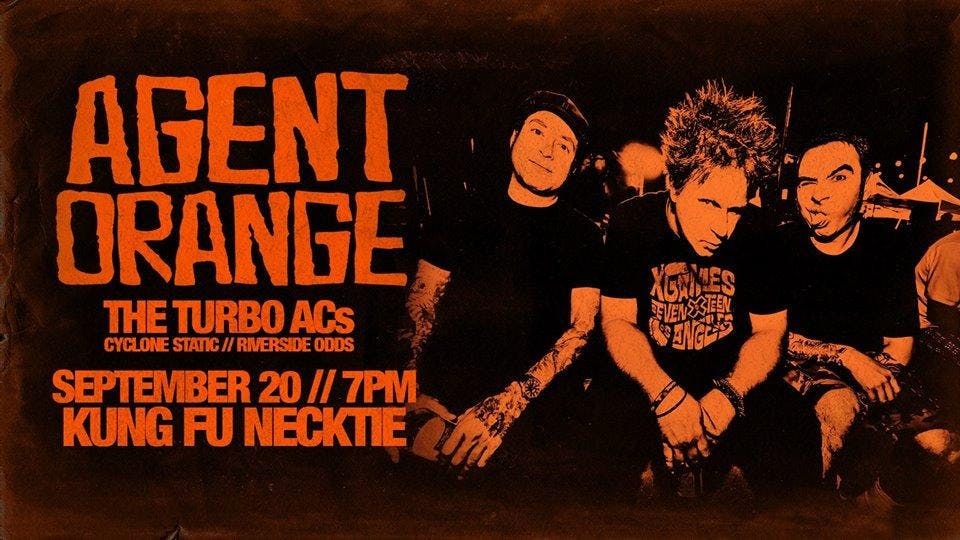 Dave Kiss Presents: Agent Orange, The Turbo A.C.'s, Cyclone Static and Riverside Odds at Kung Fu Necktie
Agent Orange
The Original Southern California Punk/Surf Power Trio, Agent Orange, is one of only a handful of bands who have been continually active since the earliest days of the West Coast Punk Scene.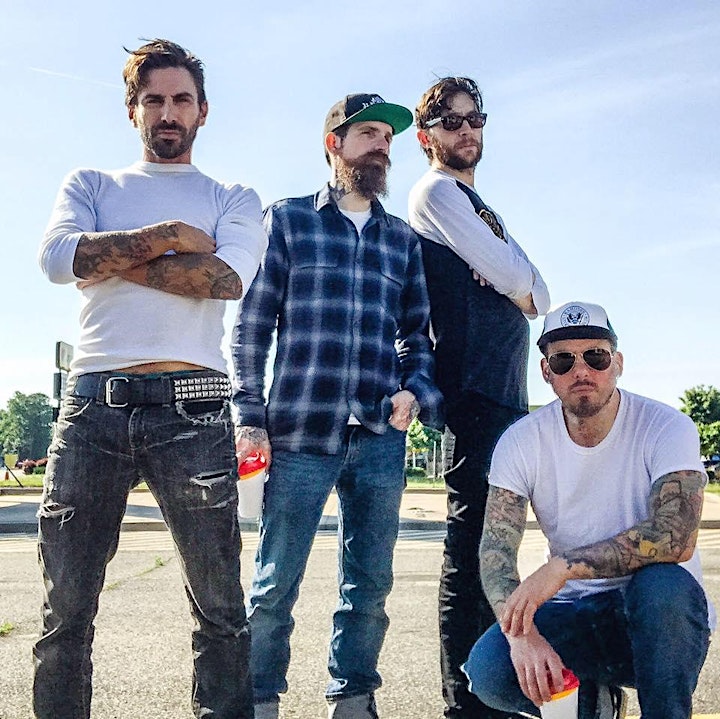 The Turbo A.C.'s
American punk rock band from New York City, formed in 1995.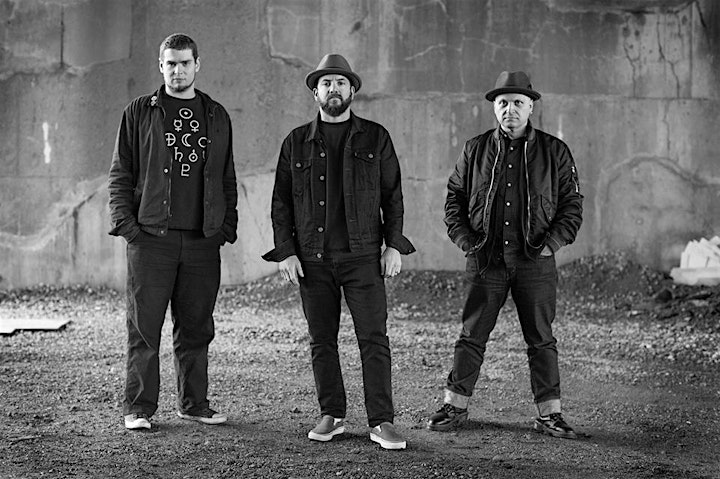 Cyclone Static
Cyclone Static whips around like a punk rock storm, throwing sparks and bursts of melodic energy. Their driving songs surge to life with waves of crashing guitar and percussion, pulled into focus by a deep undercurrent of emotion. The trio, comprised of James Salerno on guitar and lead vocals, Danny Patierno on bass and Jonathan LeVine on drums, produces sounds that are honest, economic and muscular.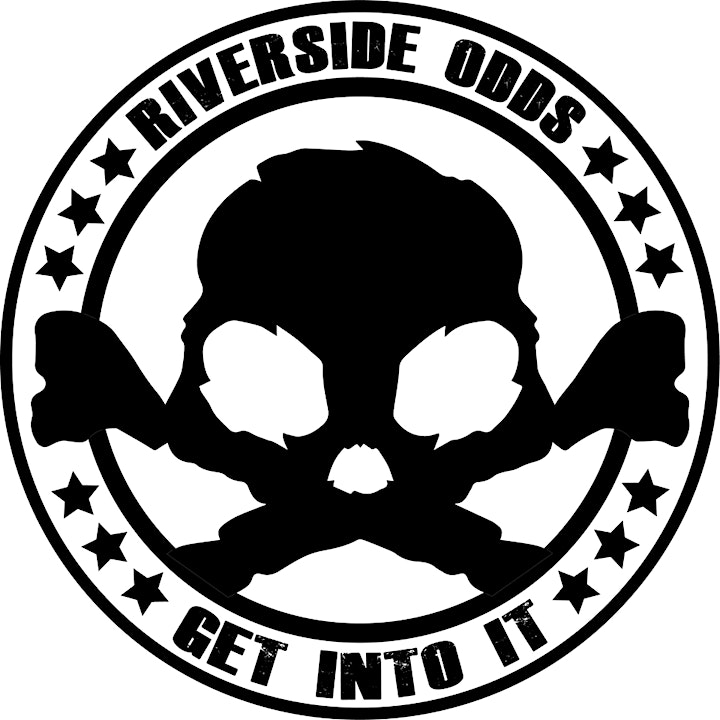 Riverside Odds

Riverside Odds provide nothing but volatile energy and in-your-face vocals in between gulps of beer and whiskey. Lead vocalist RW Hellborn floors the crowd with rough and heavy vocals consisting of two-minute maximum songs of fighting, drinking, women and The Iron Sheik. Guitarist Matty Cobra rails with speed rock meets punk rock riffs while paired with Lead guitarist Dan "Bezi" Beswick's thrashing licks. Drummer Darren Walbridge bangs harder and faster than most bands in the scene, while bassist Skinny Timo with his thick bass lines clearly lay the foundation of the songs for a solidly layered effect from a five piece punk band that have been compared to as a mix of such iconic bands as Black Flag, Dwarves and Motörhead, to name a few.

Venue Information:
Kung Fu Necktie
1250 N. Front St.
Philadelphia, PA, 19122