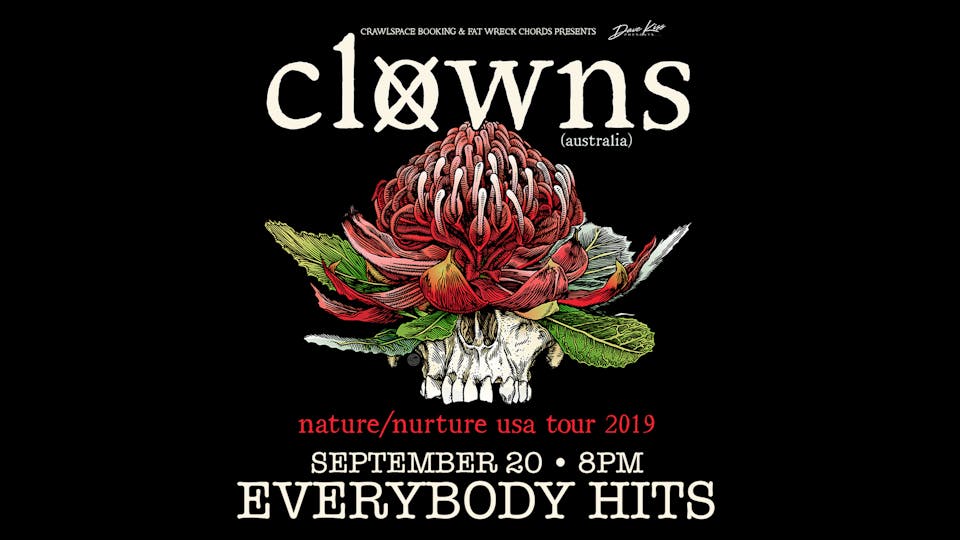 Dave Kiss Presents: Clowns, The Barren Marys and Teenage Bigfoot at Everybody Hits
Clowns
Hardcore/Punk/Psych/Rock from Melbourne, Australia.
Come and ruin your life with us.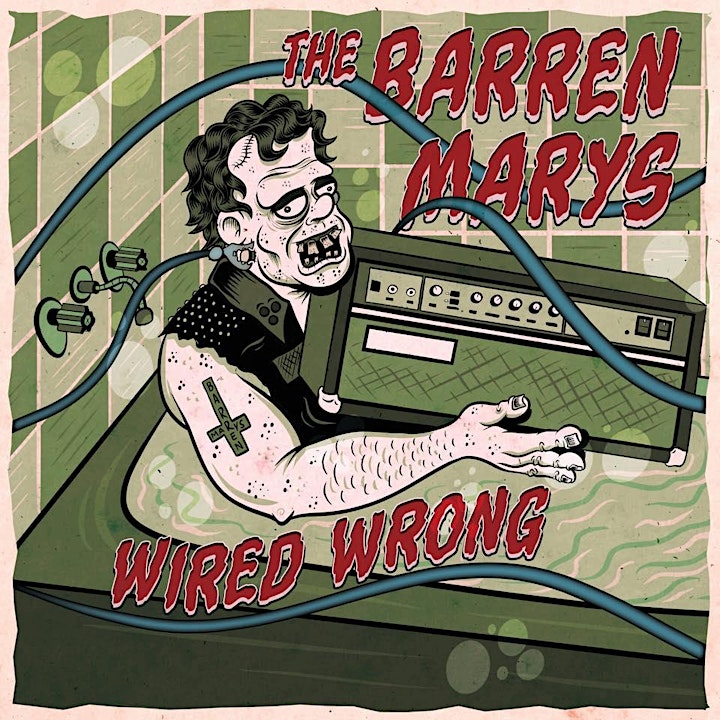 The Barren Marys
The Barren Marys are a punk rock band from Philadelphia that have been playing in and around the city since 2014. The four of them write songs that recall both the positive perspective of New York City hardcore in the 90's, as well as the to-the-point spirit of 80's punk groups. They've self-released two albums and a number of singles and 7" records on their own imprint Frankensense Records. Recently they've decided to team up with Violated Records and Suicide Bong Records for their newest LP "Wired Wrong." Check it out on their bandcamp for more.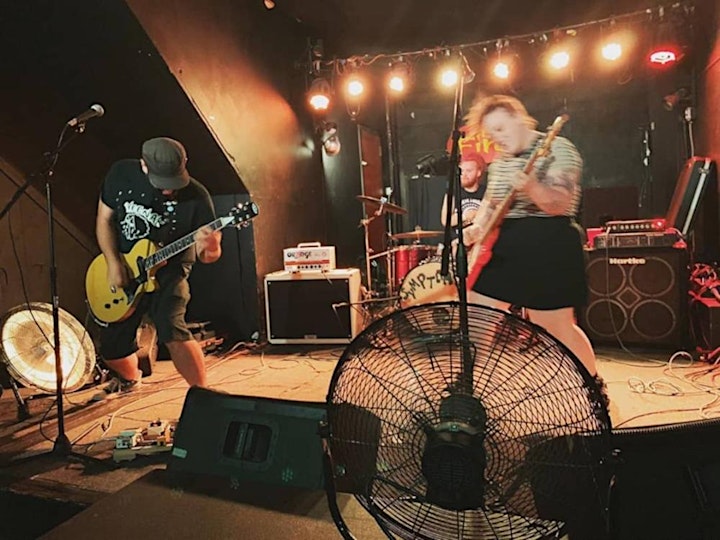 Teenage Bigfoot

Teenage Bigfoot has been playing out of Philadelphia since 2013, getting their start at Philly's first First Time's the Charm fest. Since then, Tiffany, Joe, and Jake have shed their baby fat and are resurrecting the spirit of punk with their unique approach to the classic 3 chord rhetoric all while leaving the rude dude experience behind. Drawing influence from the golden age of pop punk (1994 or bust!), 90s garage rock, and goony SoCal skate punk, Teenage Bigfoot has shared the stage with Mischief Brew, Jeff Rosenstock, Masked Intruder, Navel (Japan), Tsunami Bomb, The Dollyrots, and the Dirty Nil. In July 2019, the band released "Do It or Don't" on Bloated Kat Records.

Venue Information:
Everybody Hits
529 W Girard Ave
Philadelphia, PA, 19122