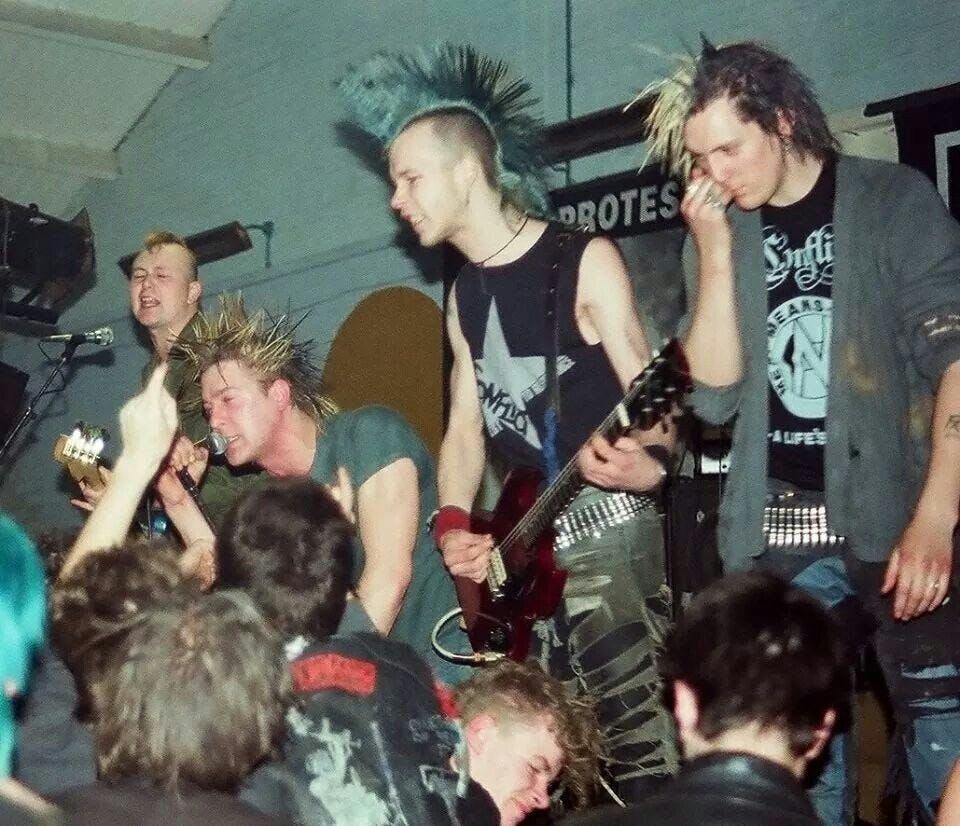 Dave Kiss Presents: Conflict and Battalion Zośka at Kung Fu Necktie
Anarchy in the U.K., indeed -- such was the ultimate goal for the fiercely political British punk band Conflict, a group fueled by its hatred of Thatcher's England, the media, the military, and the general status quo of late 20th century life. Conflict played its first gig in 1981 led by vocalist Colin Jerwood, who would remain one of the group's few constants throughout its fluid existence. Much more permanent was the group's political agenda, which was already firmly ensconced by the release of their 1983 debut It's Time to See Who's Who; songs took on topics like Vietnam, nuclear arms, and vegetarianism. The animal liberation movement, which would remain one of Conflict's central concerns throughout their career, returned to the fore on the next year's Increase the Pressure, with its cover art's focus on the Save the Seals fight.
Turning Rebellion into Money
The band's increased political involvement, often in support of unpopular causes, led a number of their concerts to be broken up by the police; a 1987 appearance at the Brixton Academy even ended in wide-scale rioting (as documented on the live record Turning Rebellion Into Money, named after a Clash lyric). At about the same time, ex-Crass member Steve Ignorant joined Conflict as a joint vocalist. His tenure ended in 1989, the year the band released three different records: The Final Conflict, Against All Odds, and Standard Issue 82-87, a compilation of rare singles and album cuts. After four years of inactivity, Conflict released a single in 1993, followed later in the year by the album Conclusion. The record's title proved premature, however; by 1996, the group was back on tour, in support of a re-recorded, re-titled, and re-issued It's Time to See Who's Who Now.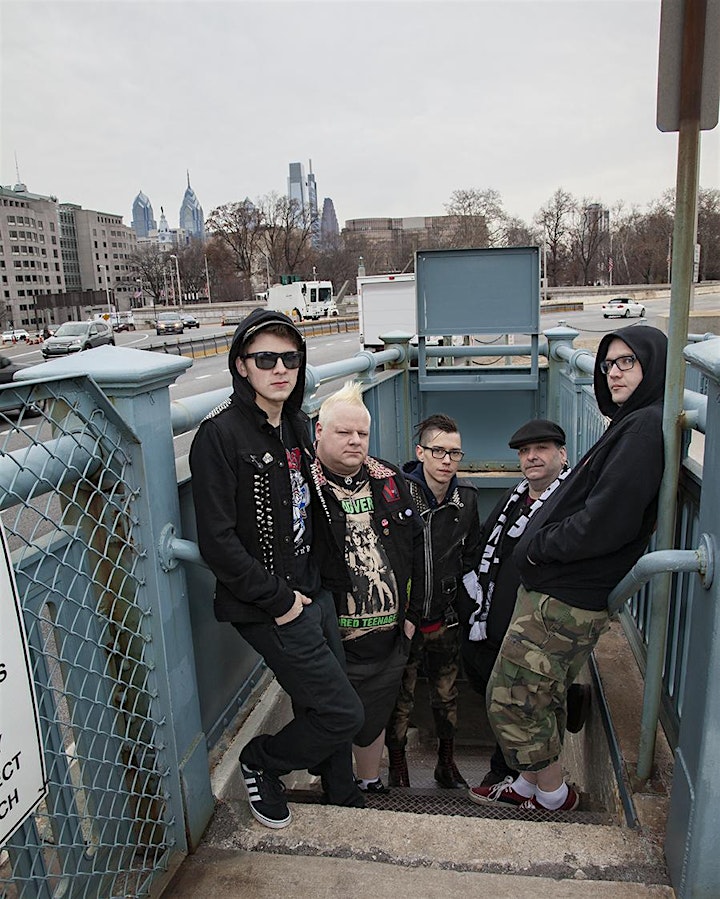 Battalion Zośka

From Philadelphia, PA hails: Battalion Zośka. Punk rooted in the social/ political vein, 
Battalion Zośka formed in 2018 and features members of hardcore punk outfits: Violent Society and Combat Crisis. Battalion Zośka's main objective was to provide what they thought was an accurate representation of what real punk music meant to them. Musically Battalion Zośka is heavily influenced by the spirit of 70's and 80's punk and hardcore.

"Battalion Zośka" features 13 tracks of pure hardcore punk angst that is sure to have you singing along with their aggressive, yet catchy punk anthems. Their goal is to make their view point's being heard, so people can be aware of their ideas.

Venue Information:
Kung Fu Necktie
1250 N. Front St.
Philadelphia, PA, 19122