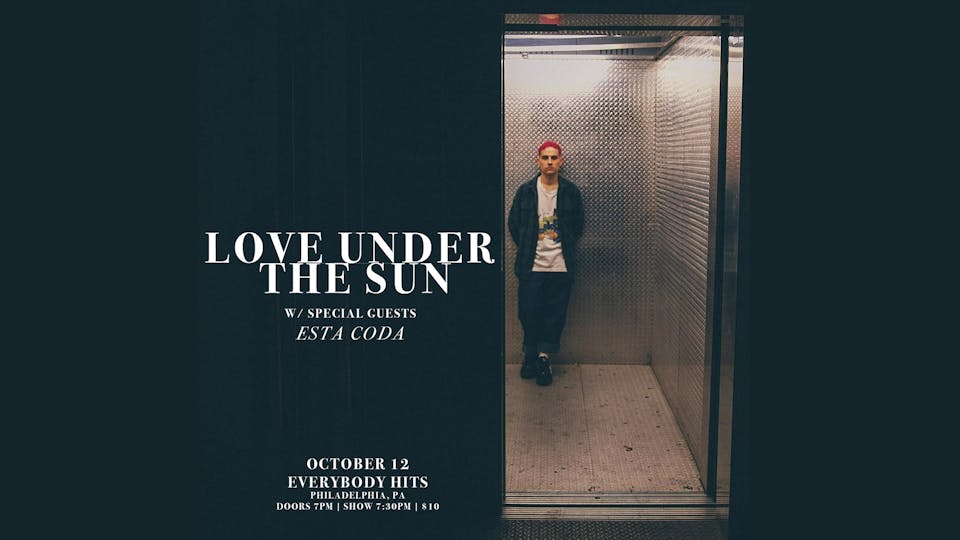 Dave Kiss Presents: Love Under The Sun and Esta Coda at Everybody Hits
Love Under The Sun
Los Angeles based, Boston raised artist Love Under The Sun captures the sounds of the past, painting them on a modern canvas. The brain child of John Michael Mukai, balancing elements of shogaze, emo, post-hardcore-anhomage to the music he was raised on.
LUTS was never intended to be anything more than a portfolio; while recording a demo of songs demonstrating his song writing ability and showcasing what instruments he could play, producer/engineer Mike Moscheto(Aviator)suggested he release it(Irreverence).John Michael did, knowing subconsciously that a career in music was something he wanted to pursue. After playing his first real gig at Emo Nite LA, friends in the music industry insisted he put acting aside and give music a try. There, he was approached by producer/engineer Devon Corey about working together. Shortly after, with the help and guidance of Terrible Records, John-Michael released his debut EP, Beg For Heaven.
With influences ranging from Ride to Jimmy Eat World, Hum to Third Eye Blind, LUTS is loud and in-your-face but dynamic and nuanced. He hits hard before lulling you to sleep.The songs bite and sing with a calculated balance of catchy hooks, poignant lyrics, and mind-numbing rhythms that capture feelings of excitement, loneliness, nostalgia, and everything in-between.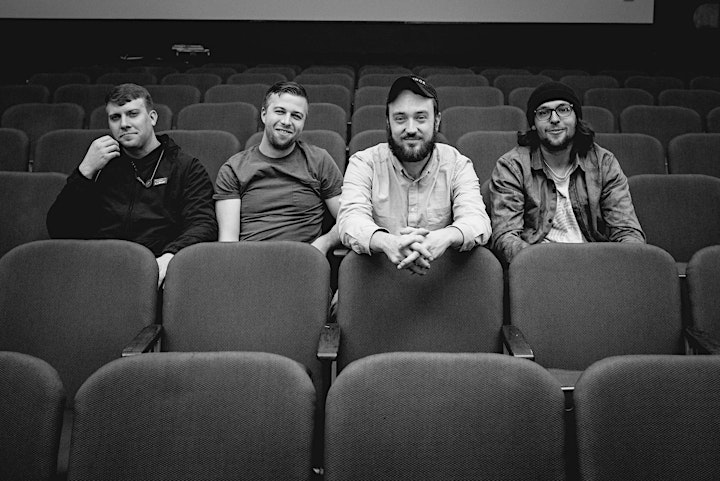 Esta Coda

Hailing from Northeast Pennsylvania's DIY scene that birthed The Menzingers, Tigers Jaw and Title Fight; Esta Coda joins their crew with a high-caliber EP. King Bitter was recorded at the legendary Studio 4, produced by Grammy-nominated producer Will Yip (Quicksand, Circa Survive, The Bouncing Souls) and was released on December 7th via Memory Music.

"King Bitter is that shitty voice in your head that you want to reject and pretend isn't part of you," explains vocalist and guitarist Daniel Rosler. "The one who gets jealous, envious, nihilistic, full of self-doubt: a sort of personification of those negative attributes. And yet the crown gets passed around because sometimes you're seeing those qualities in other people, which, of course makes you wonder if it's your own projection onto the world, and whether or not that projection itself has an effect on your surroundings. I think the bizarre phenomenon of aging sort of heightens this."

Venue Information:
Everybody Hits
529 W Girard Ave
Philadelphia, PA, 19122