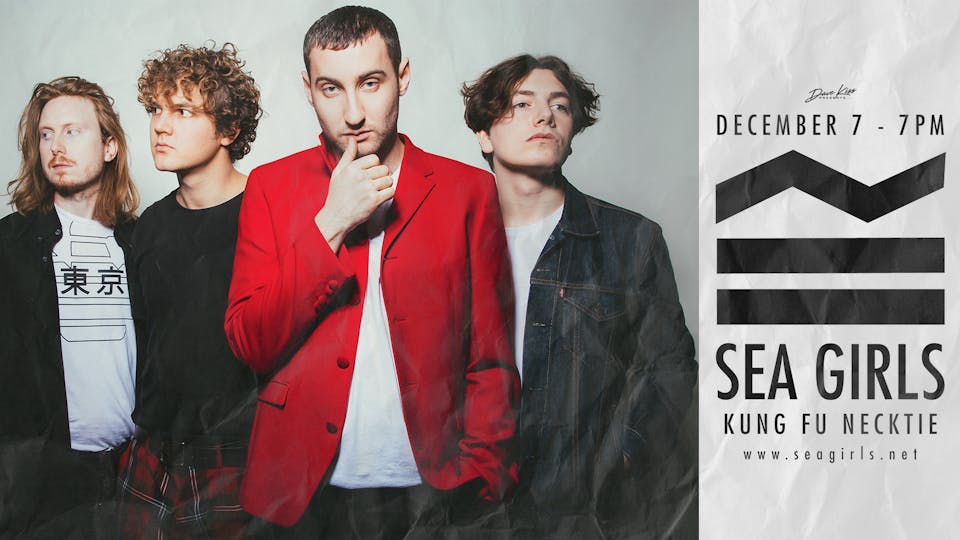 Dave Kiss Presents: Sea Girls and Micky James at Kung Fu Necktie
Sea Girls
The proclamation that 'guitar bands are coming back!' is as regular as Christmas, but the initial fizz and sparks of interest tend to be as short-lived as the hope itself. Nearly. Not quite.
2019 though feels different. Livelier. Guitar sales are up, and the manufacturers are feeling chipper. Damn, even one of the year's bright young faces is inadvertently advertising one of the biggest six string brands in sharing the same name. There's something behind all this guitar hype. Something exciting and relevant. Songs are soaring again, and riffs are relevant.
Sea Girls are at the very forefront of this renaissance. Four lads from sleepy towns on the commuter belt, now holed up together in London. Named after a misheard Nick Cave lyric. Filling ever-growing rooms with kids all around the country. Kids that hang on their every word and create one heaving, bouncing mass as they belt them back. Raw, escapist joy. Sweaty, innocent euphoria. Songs for the radio. Songs for the terraces. Something's going on here. Something's blowing up.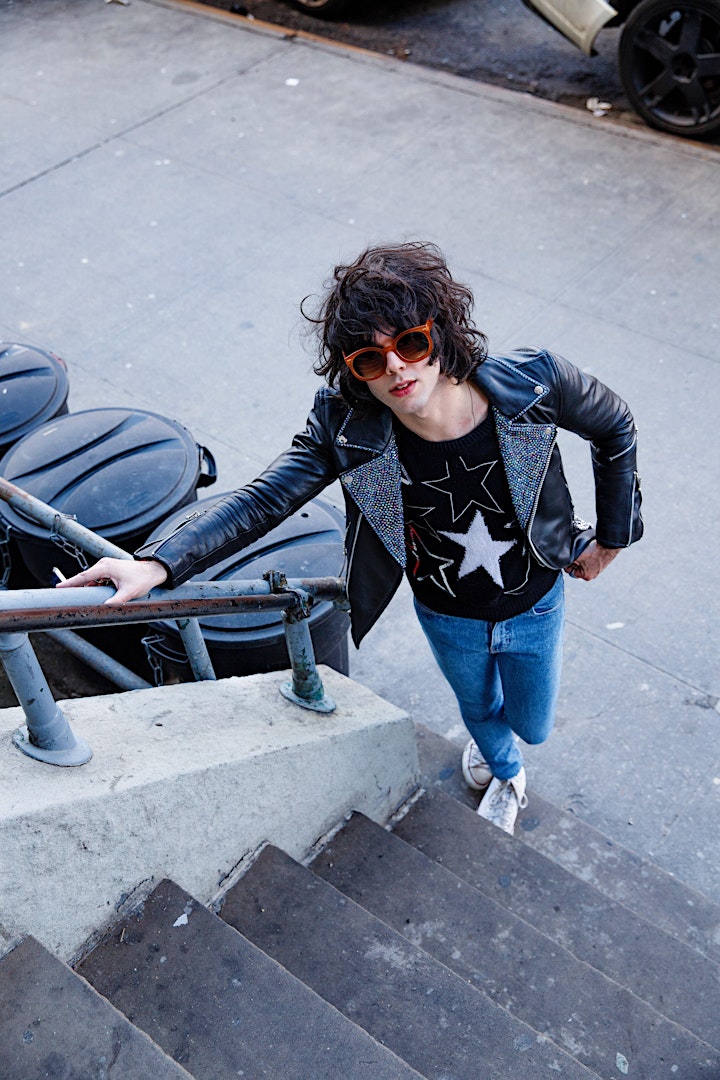 Micky James

Born and raised in the shadow of New York City, naturally Micky had a taste for the theatrical and aspired to become an artist and performer from a young age. In his music and personal style, Micky James explores a sound and aesthetic that is nostalgic of a bygone era in rock n roll music, while still maintaining a contemporary pop ambition. Micky's unique vocals are reminiscent of great character voices such as David Bowie and Julian Casablancas, alluding to the dark, mysterious, and romantic qualities that are so distinct to those artists. While Micky's flamboyant fashions evoke the glamour and swagger of past rock icons, his work is both equal parts style and substance.

Venue Information:
Kung Fu Necktie
1250 N. Front St.
Philadelphia, PA, 19122