Dave Kiss Presents: Straw Hats, Glove and Deep Tissue at Everybody Hits
Straw Hats
From the sticks to the city, STRAW HATS rummaged the streets of Philadelphia finding one complete drum set, bass rig (with bass), and guitar rig (with guitar). Soon after, these three young vigilantes turned in their lives of nighttime crime fighting for music and more chances of social interactions/brighter future filled with melody and attitude.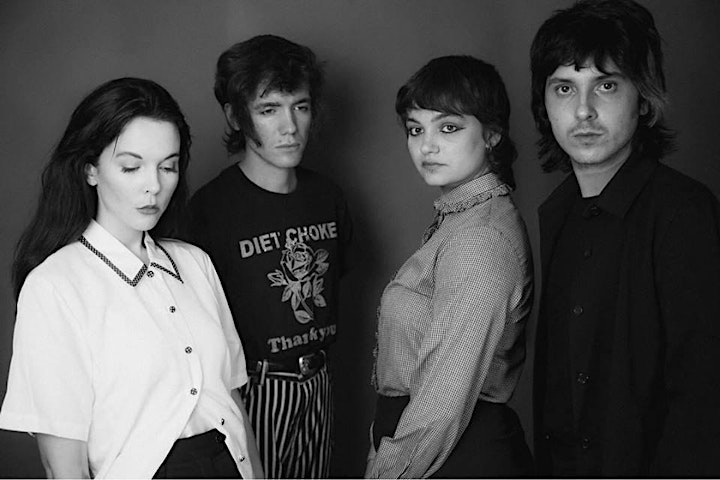 Glove
Glove are a new exciting four-piece primitive American rock n' roll band hailing from Tampa, Florida. They're young, got bite, got soul and are a gang of new traditionalists making music which straddles both punk and proto-rock. They're definitely a band with synths, but not a synth-band. Let's get that straight. I hear classic influences creeping in from the likes of Gary Numan, New Order, The b-52s, Devo, Talking Heads, Can, Neu!, and The The. Cold in procedure and woke on lyrics. All in the mix are some zesty angular guitars with catchy riffs, steady snare crack beat bumping and that kraut-rock driven bass happening. oh, and you can dance to it.
Glove was formed only last year by Rod Woolf and Brie Denicourt. Along with Michelle Primiani and Justin Burns, they've made some serious noise in a relatively short time. The band's third show ever was a tour kick-off, since then they've completed five US tours, released their debut single "Pleasure Intellect" (which has garnered over 88,000 streams on Spotify) and managed to play shows with a gaggle of peers including; Cosmonauts, Omni, The Coathangers, The Growlers, The Nude Party, Surfbort, LA Witch, Mattiel. In November they hit the studio to make it all real by recording their debut full length album. That'll be out next year.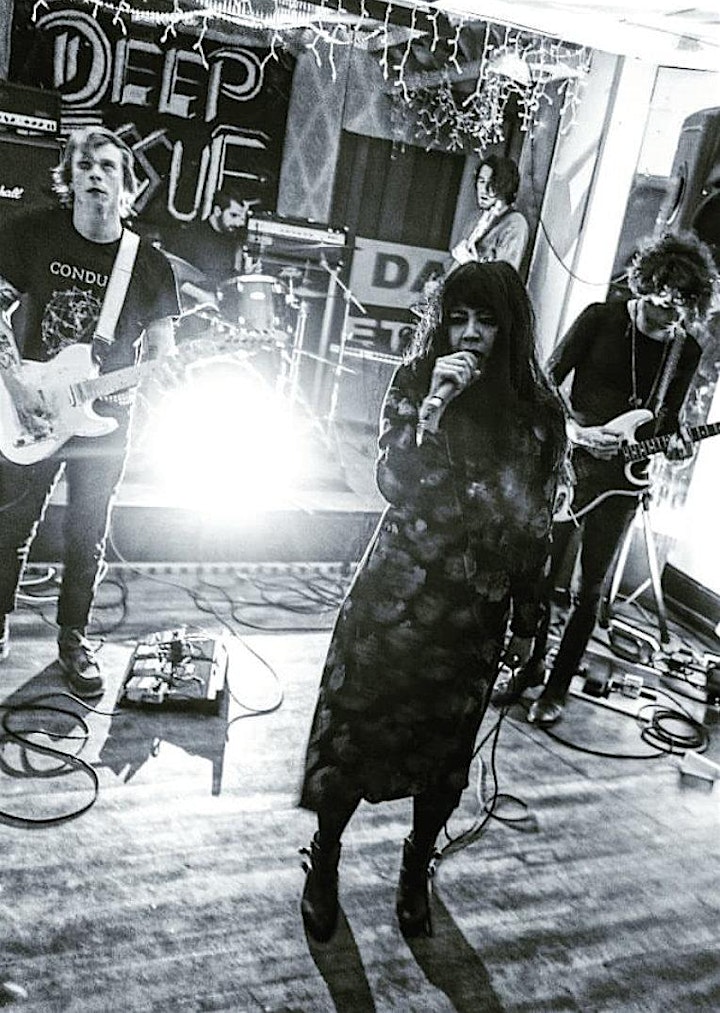 Deep Tissue

A dizzying blur of XTC-esque guitar work, mid '80's DC emotional anguish, and dreamy, dark rhythms. The opening track "Mood Swing" encapsulates this: heavy, full guitars drape perfectly over a wiry beat, while strain, bordering on desperate vocals tell stories of "feeling stupid" in the face of life's minutiae, a feeling so overwhelming and engrossing that to live in those moments of disappointment feels like you're experiencing a great loss. Where the heck did this band come from?

Venue Information:
Everybody Hits
529 W Girard Ave
Philadelphia, PA, 19122