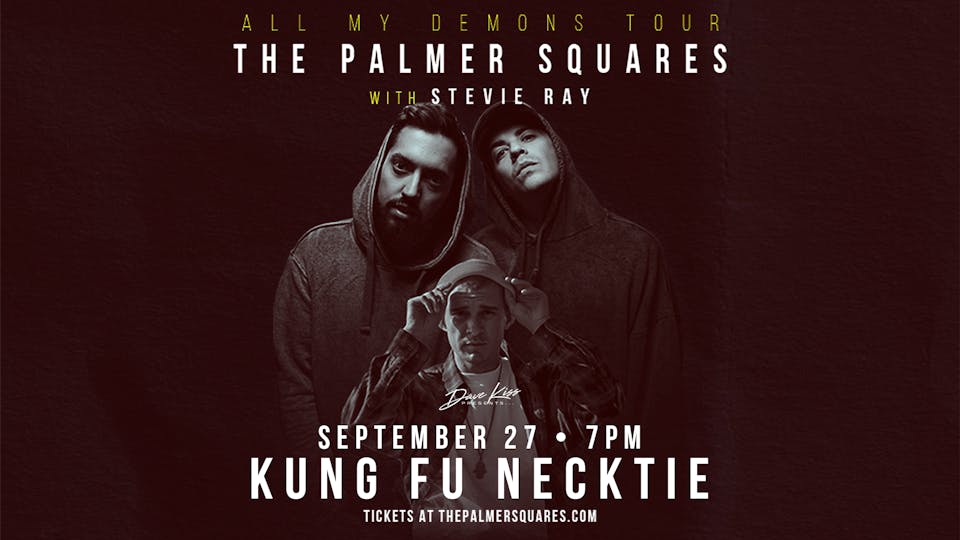 Dave Kiss Presents: The Palmer Squares, Stevie Ray, Rowdy City and Kris Gears at Kung Fu Necktie
The Palmer Squares
We've been good friends since elementary school and began rapping together in high school...it started out as a joke but now the joke's on us because we do this for a living.
We've had the privilege of collaborating with a number of artists over the years, including: Merkules, ProbCause, Saba, Umphrey's McGee, UBI of Ces CRU and Wax...we've also reached the Top 20 on the iTunes Hip-Hop charts, headlined a 50-date North American tour, played at SXSW, Somerset and Summer Camp Music Festivals, as well as direct support for the likes of Action Bronson, Bone Thugs-N-Harmony, Slum Village, Kool Keith, Gift of Gab, People Under The Stairs and Del the Funky Homosapien, among others.
Not bad for a couple of Squares.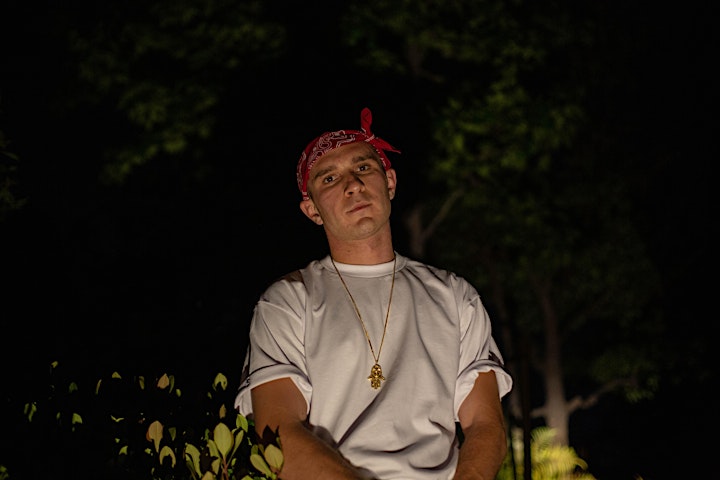 Stevie Ray
Born and raised in the San Francisco Bay Area, Stevie Ray discovered music at an early age as the son of a musician. After spending his early years playing guitar in rock bands, he discovered a passion for hip hop when battle rapping on the bus to his high school football games.
Feeling largely uninspired by the invasive tech industry and the ceiling that seemingly existed for all of his music colleagues, he uprooted and moved to Los Angeles with intentions to grow as an artist and human. Upon arrival Stevie was met with much of the same disappointment, as his Los Angeles colleagues shared the same defeatist energy he couldn't escape.
What followed next was a period of isolation and reflection. In solitude he discovered belief in self, freedom in thought, and unwavering love for his fellow human beings. This period of solitude gave birth to the identity Stevie Ray, a return to his birth name, and a commitment to his core beliefs of generosity, discipline, and compassion.
Upon discovery, Stevie reunited with Andre Paxton, one of his first rock bandmates, to develop this philosophical landscape into a sonic playground. Drawing inspiration from artists like J. Cole, Big K.R.I.T., Kanye West, Mac Miller, and Joey Bada$$ the result was FREE, the official debut of Stevie Ray.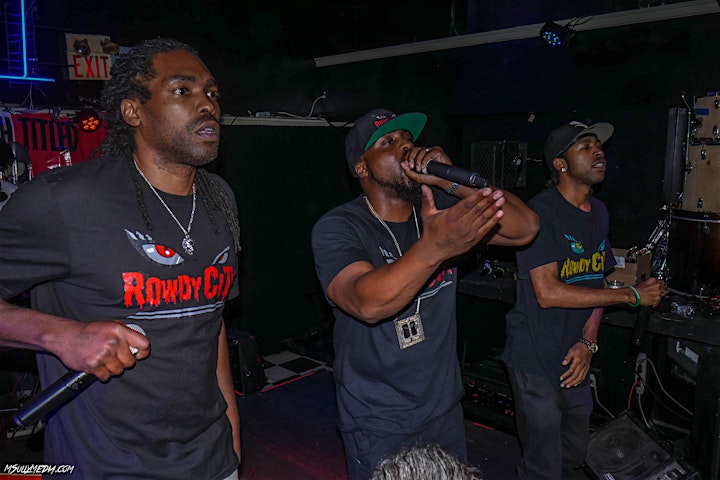 Rowdy City
Rowdy City is a international Hip-Hop SuperGroup consisting of rappers ReadyRockDee, Rowdy860, Teezy Money, and the late HD. They are currently operating as an independent force in the music industry. Currently managed by Superior (MHE) and represented by Raising The Barr Agency Group LLC. They have released two independent studio albums as a group, they independently released "WildN 4 Respect" on February 16th, 2015 which exclusively debuted on RowdyCity.com and VladTV.com.The album was highly anticipated as they campaigned the album at selling it for a penny. Their attempt to change the industry business model by putting the information of their fan base first caught the attention of VladTV and numerous blog sites. Followed by their highly anticipated 2nd release "Smoke on Site" in September 2018!
Venue Information:
Kung Fu Necktie
1250 N. Front St.
Philadelphia, PA, 19122