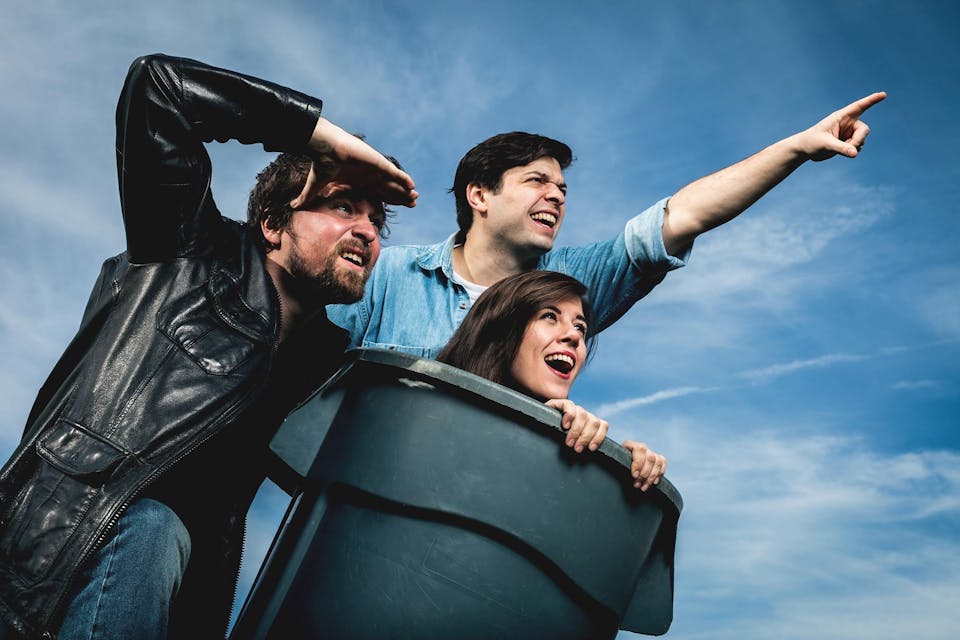 Dave Kiss Presents: Trash Boy and Secret Nudist Friends at Everybody Hits
Trash Boy
you look down to discover you are standing on a political campaign advertisement from the old, cartoon dream-world. it occurs to you that the last time you will have ever used money was to pay $700 for car insurance. you laugh. you find an ancient case of four loko. might as well get quatro-crazy, you think to yourself, as the smell of burnt plastic stings your sinuses.
you decide to climb to the top of the dirtiest landfill you can find, and throw a dance party on the disposable remnants of the capitalist hellscape. you listen to trash boy on your headphones, and as you thrust your body into an uncontrollable frenzy, your mind races back to every arbitrary oppressive societal expectation that was ever forced on you in your youth. so much study. so many rules. yet all our educations, governments, and billionaires did not save us. finally, outside of technology and the cobwebbed halls of academia, you are free.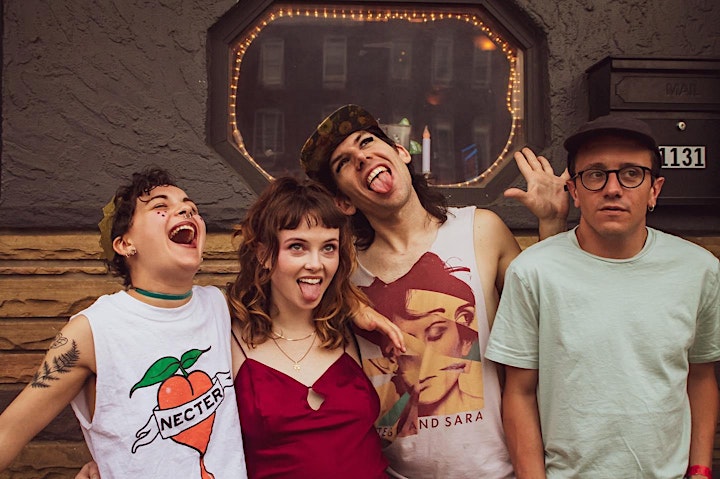 Secret Nudist Friends
Based out of Philadelphia, Secret Nudist Friends is a queer psychedelic rock band. With Matty on lead vocals and guitar, Deb on bass, Missy on keyboard/synth and Brian on drums, the band achieves a dynamic, rambunctious live performance charming audiences young and old.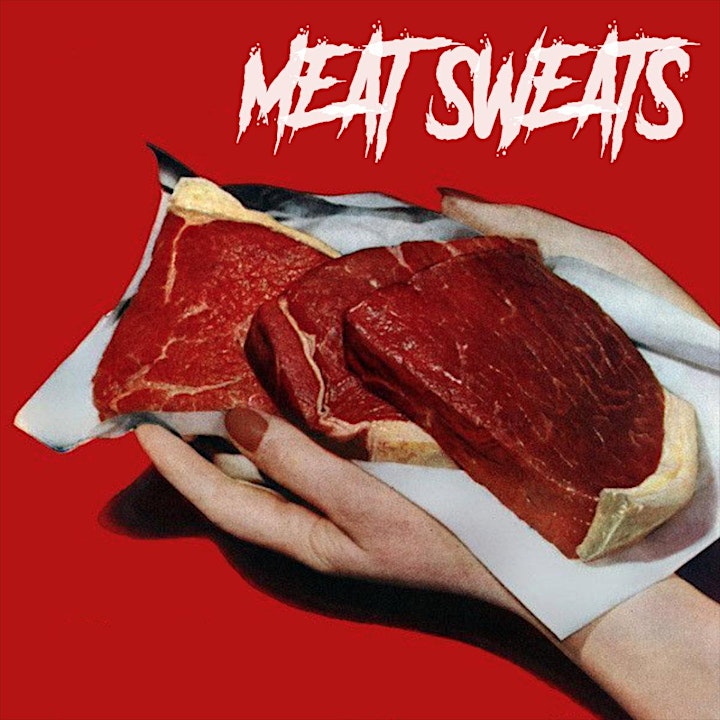 Meat Sweats

Meat Sweats is a new project, featuring members of The Districts and Tate, and the band just dropped its debut single, "Who Shat On The Carpet? (My New Shag Carpet!)". A buzz of feedback leads into a bristling combination of bass, drums, and guitar. Harkening back to Riot Grrrl days, a loose yet aggressive tone disperses in short order. The vocals capture an assertive self-confidence, reevaluating in the aftermath the dissolving of a relationship.

Venue Information:
Everybody Hits
529 W Girard Ave
Philadelphia, PA, 19122