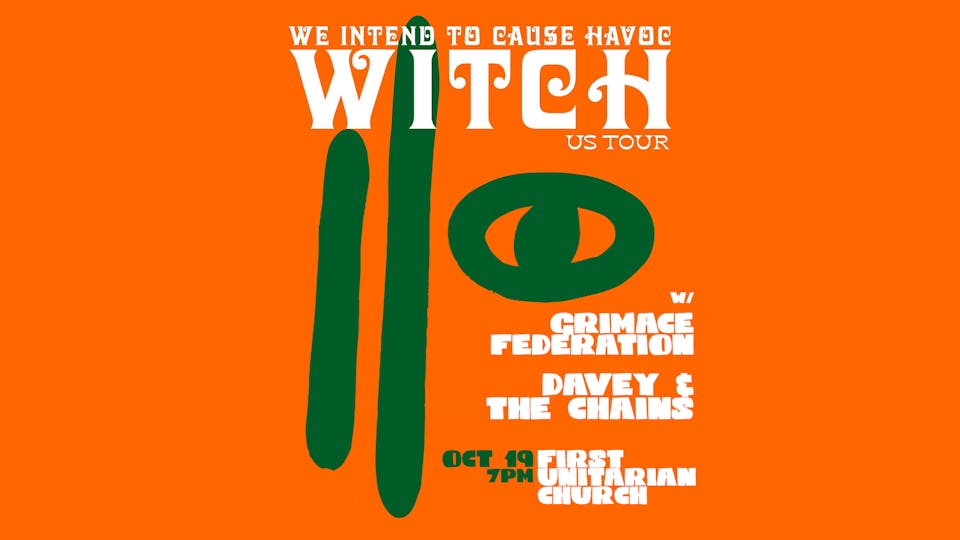 W.I.T.C.H.
Grimace Federation, Davey and the Chains
$20.00
Tickets At The Door
Dave Kiss Presents: W.I.T.C.H., Grimace Federation and Davey and the Chains at First Unitarian Church
W.I.T.C.H.
Witch was a Zamrock band formed in the 1970s. Widely seen as the most popular Zambian band of the 1970s, W.I.T.C.H (an acronym for "We Intend To Cause Havoc") were formed during Zambia's golden post-independence days, and were headed by lead vocalist Emanuel "Jagari" Chanda. With the economy collapsing in the late-1970s, and increasing government authoritarianism, Witch, like most Zamrock bands, were reduced to playing daytime shows to avoid the curfews, and faded away.
This prompted Jaggari to leave the band and pursue his career as a teacher. The Witch Band later recruited Patrick Chisembele and Christine Jackson as lead vocalists. This was the time the band switched from rock to disco music. After the departure of Patrick Chisembele and Christine Jackson, the witch further switched to the Zambian traditional music, Kalindula led by Chris Mbewe. Under this genre, they recorded hit tracks such as Janet, Nazingwa among others.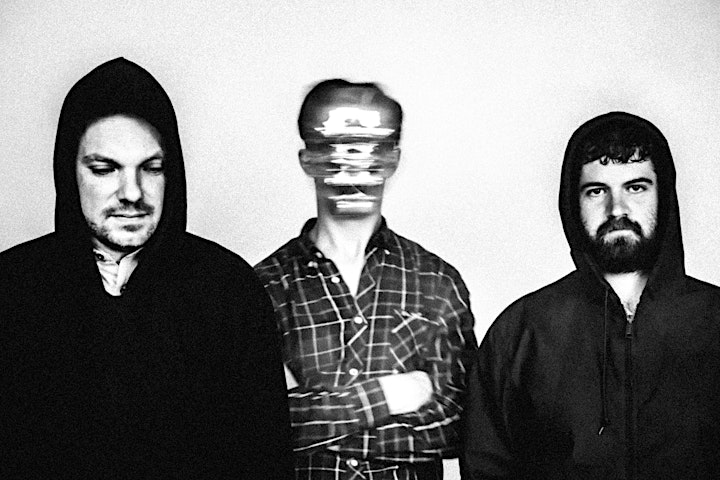 Grimace Federation
The music of Grimace Federation reaching the ears of the masses was never a forethought in its creation. Founded on a need to shift sound, vast musical influences and free-form improv sessions, the always evolving Philly unit has been armed with an arsenal of multi-layered, hallucinogenic beats and complex post-rock anthems. Their sonic collages create a symphonic, cinematic, and immense sound. With all their complexities, no words are needed to stir emotions, like a Robert Rauschenberg painting, a scene from a Jodorowsky film, or a drive down Mulholland.
They recently recorded and released music with John McEntire (Tortoise/ Sea & Cake/ Stereolab).
They plan to release more new music in 2020.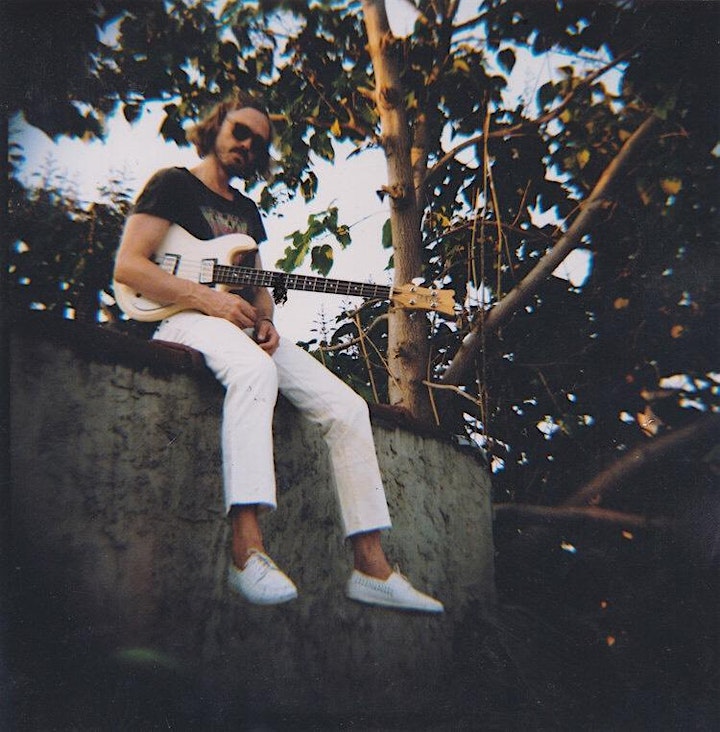 Davey and the Chains

Philadelphia's Davey and the Chains play their own style of kaleidoscopic 70s boogie. Pop songs dip into disco, tropicalia and fuzzy glam in pursuit of what they call "rhythmic healing". Featuring members of Ruby the Hatchet, Meddlesome Bells and Dark Web.

Venue Information:
First Unitarian Church
2125 Chestnut St
Philadelphia, PA, 19103