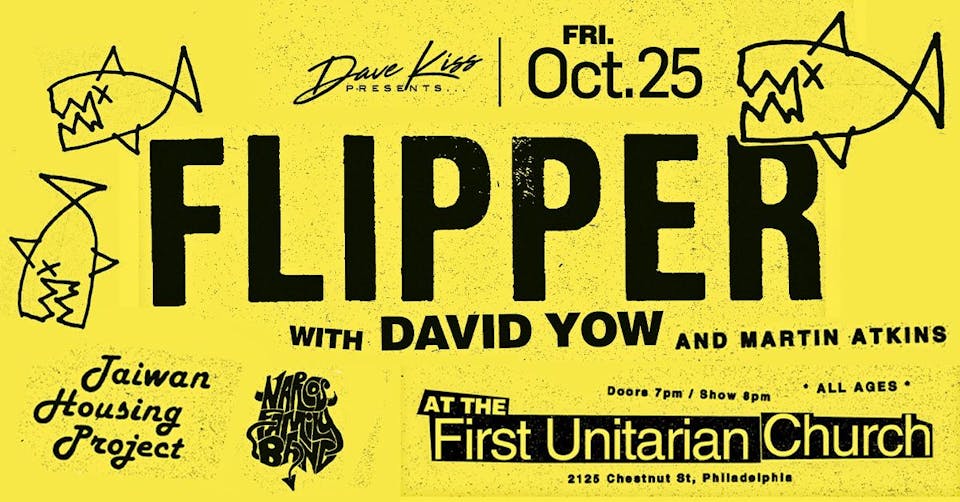 Flipper
Taiwan Housing Project, Narcos Family Band
$22.00
Tickets At The Door
Dave Kiss Presents: Flipper with David Yow and Martin Atkins, Taiwan Housing Project and Narcos Family Band at The First Unitarian Church
Flipper
Flipper is an American rock band formed in San Francisco, California in 1979, continuing in often erratic fashion until the mid-1990s, then reuniting in 2005. The band influenced a number of grunge, punk rock and noise rock bands. Their slowed-down, bass-driven and heavily distorted style of punk is also considered a key forerunner to sludge, and influenced bands such as the Melvins and Nirvana, whose bass player Krist Novoselic played with the band in the 2000s.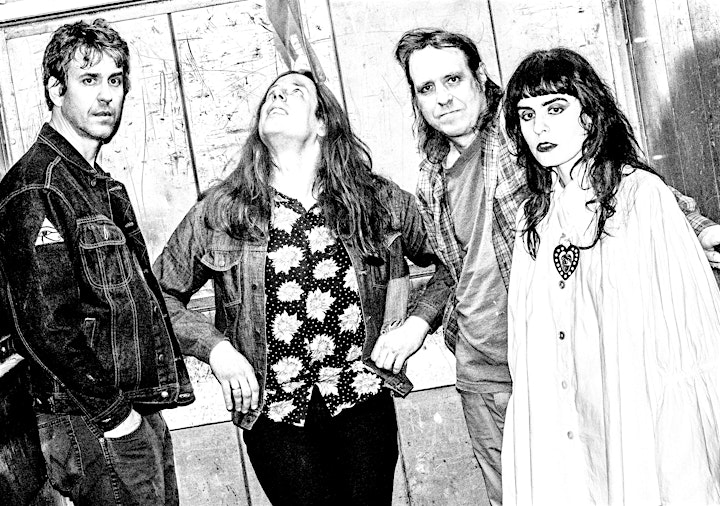 Taiwan Housing Project
Fiercely independent and furiously articulate, Taiwan Housing Project is the kind of band they don't make anymore. Whether sweating it out in a dark basement with tomorrow's noise-rock elite or tearing up the stage opening for yesterday's no wave heroes, Taiwan Housing Project exude confidence, purpose and poise. But the dominant theme for THP is fire -- the kind that burns deep in the gut; the kind that burns the dead growth gone; the kind that sparks violent and necessary change. Singer/ guitarist Kilynn Lunsford is the kind of hellraiser that your momma warned you about. Leading her band into the fray, Lunsford wields her voice like a dagger and her guitar like a broadsword. Her trusty lieutenant is guitarist Mark Feehan, who once drew serious blood in '90s attack unit Harry Pussy. Feehan coaxes sounds from his guitar that veer from eerie vines of feedback to gutbucket wah-wah stomp, perfectly complimenting the rhythm section's slam and throb. Live, the four members of Taiwan Housing Project engage in a ritualistic frenzy that borders on the hypnotic.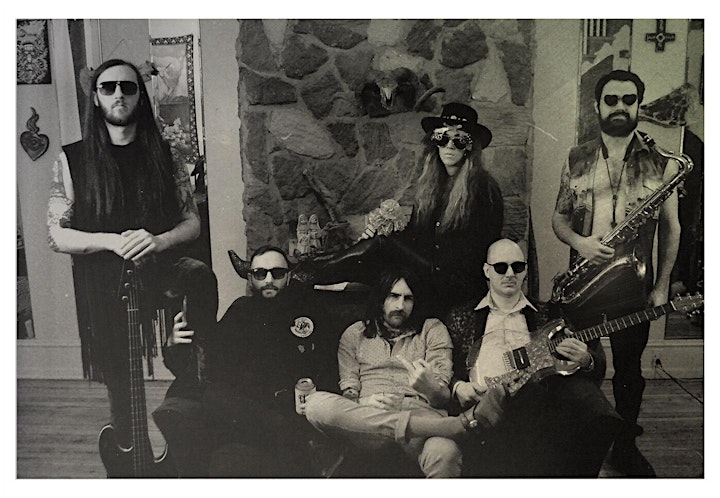 Narcos Family Band

Crawling out of a filthy South Philadelphia basement, emerges Narcos Family Band. Originating in hardcore punk roots, this sextet has evolved from a no bullshit punk band into a raucous 60's tinged rock 'n' roll machine combining elements of groovy blues, psychedelic rock and stoner metal, aggressively delivered with a punk rock attitude.

Coming off the high that was their latest offering "Pink Blues," Narcos Family Band is currently finalizing their anticipated debut full length album "Satan's Favorites."

Sharing the stage with such acts as Big Business, Truckfighters, Poison Idea, Iron Reagan, Here Lies Man, Nobunny, Stitches, Unsane, and DRI, Narcros Family Band is not afraid to cross genres and incite riots on any stage they step on.

Venue Information:
First Unitarian Church
2125 Chestnut St
Philadelphia, PA, 19103