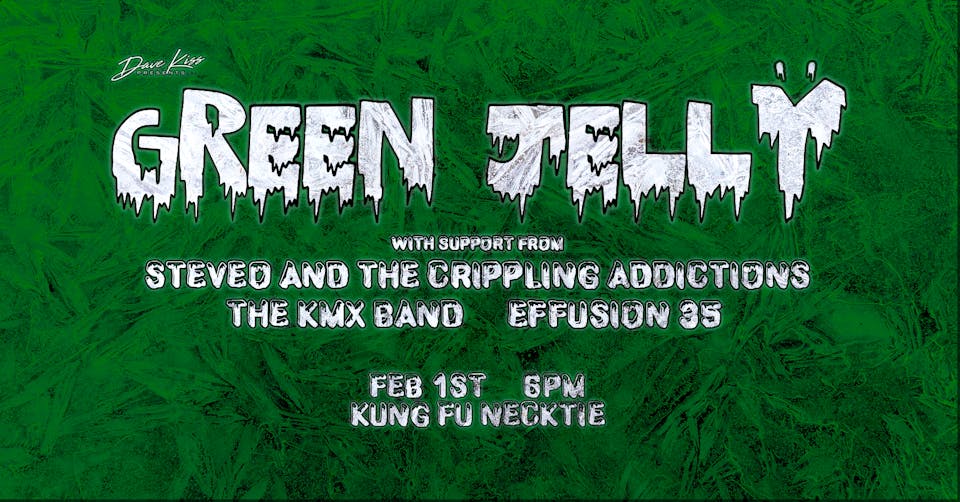 Green Jelly
Steveo & The Crippling Addictions, The KMX Band, Effusion 35
Dave Kiss Presents: Green Jellÿ, SteveO & The Crippling Addictions, The KMX Band and Effusion 35 at Kung Fu Necktie
Green Jellÿ
YOU SEE I CAME UP WITH THIS BIZARRE IDEA OF CREATING A LARGE UNDERGROUND MUSIC AND ART COLONY IN HOLLYWOOD CALIFORNIA...THE FIRST THING I DID AFTER SELLING 2 1/2 MILLION ALBUMS OF THE MTV AND BILLBOARD MUSIC AWARD ALBUM CEREAL KILLER WAS OF COURSE COUNT THE MONEY AND ROLL AROUND IN IT NAKED...WHEN I WAS DONE I TOOK A SHOWER CAUSE MONEY IS DIRTY AND I BOUGHT A MULTI MILLION DOLLAR TELEVISION STUDIO IN HOLLYWOOD....THERE I BEGAN TO CREATE MY UNDERGROUND MUSIC AND ART COLONY...THAT QUICKLY GREW TO MANY BIZARRE SITUATIONS....DOING VIDEOS FOR TIM BURTIN...SPIKE JONZES.. KISS.... WEIRD AL...THE BANANA SPLITS...TOU PAC.... AND MARILYN MANSON...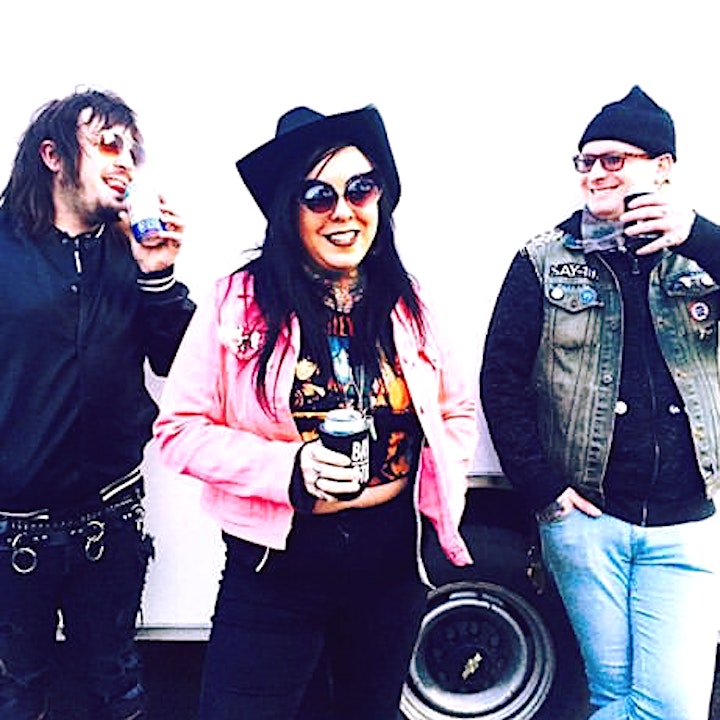 SteveO & The Crippling Addictions
SteveO, formerly of The Holy Mess, occasionally with Tim from Elway, recently with Jen on keys, way better with Cliff on drums, sometimes with Sleepy Limbs, always with a cold beverage nearby.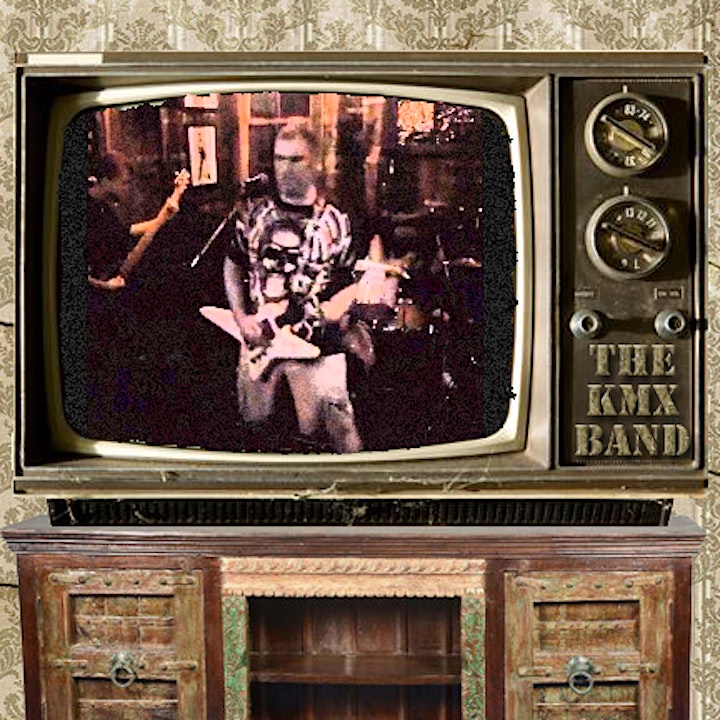 The KMX Band
The KMX Band is the only Metal band in history to have a singer that almost always wears the same shirt. It is also the only band in the Philadelphia area in which a former drummer once urinated on the couch of another former drummer.
But perhaps more importantly, The KMX Band is the only Traditional Metal band in the world that will sing about robots, tigers, demons and chocolate.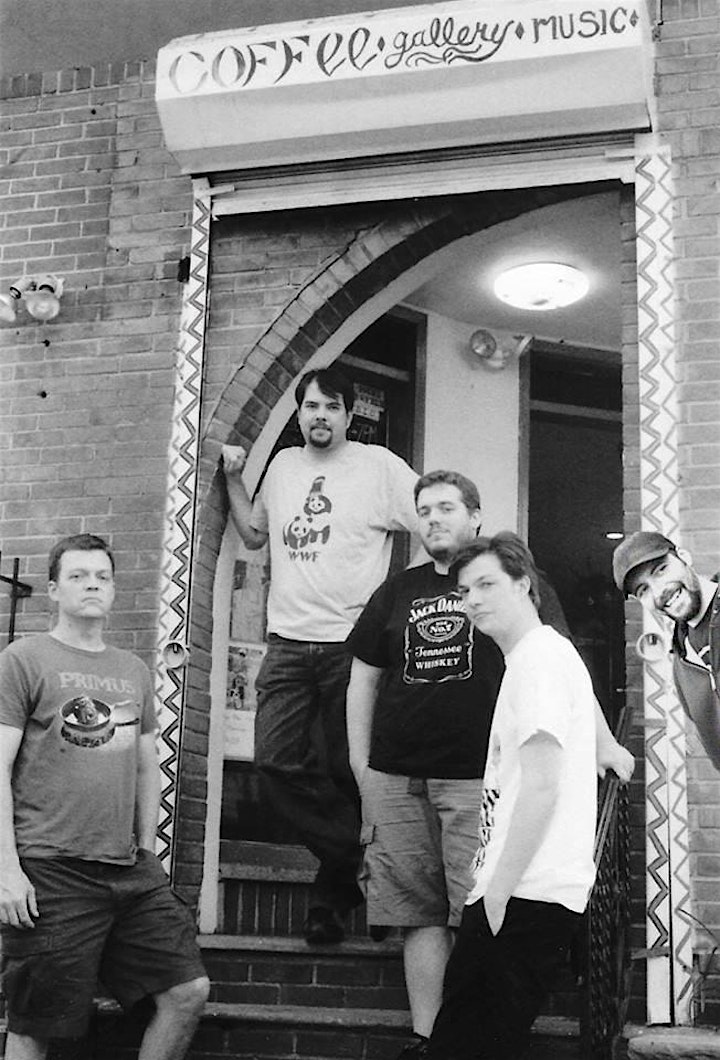 Effusion 35

Effusion 35 is the maniacal machination of singer/songwriter Pat Manley. An original band based in the Philadelphia area, Effusion melds the melodic style of bands like Television and R.E.M. with the riff-heavy hooks of Sonic Youth and Nirvana.

Over the years the band has managed to leave its indelible stain on pop culture with the full length studio album, Stonewind (2008), EPs in 2010 and 2014, and a slew of singles and soundtrack collaborations in feature films (Leaving Virginville) and documentaries (Bazaar of All Nations; Wages of Spin II).

2019 marked the 20th Anniversary of Effusion 35, and now the band can never go to Sugar Mountain.

Venue Information:
Kung Fu Necktie
1250 N. Front St.
Philadelphia, PA, 19122