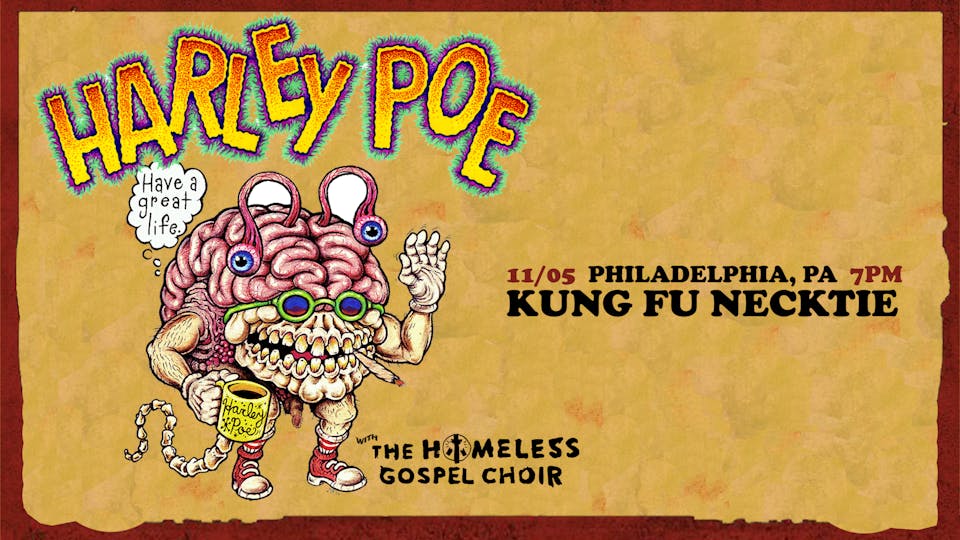 Dave Kiss Presents: Harley Poe, The Homeless Gospel Choir and The Looms at Kung Fu Necktie
Harley Poe
It's not enough to say Harley Poe write songs about monsters. Harley Poe sing about being monsters. In the band's world, the vampires, werewolves, serial killers, and cannibals take center stage and become the protagonists onto whom we project our joys, our fears, and our failings.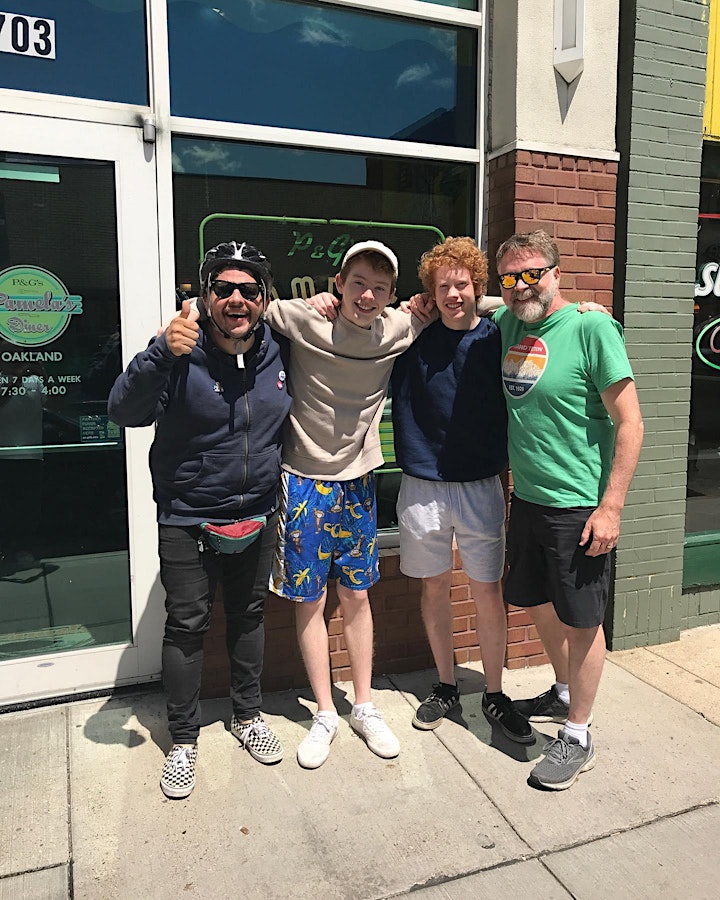 The Homeless Gospel Choir
Derek Zanetti, also known as The Homeless Gospel Choir, is a protest singer, author and artist based out of Pittsburgh, PA.
Through his on-stage humor and vulnerability, Derek creates an atmosphere of inclusion and community. He engages with the audience in a way that allows them to know that they're not alone.
His new record, Normal, was described by Frank Turner as "a generationally defining album for the underground punk scene." He also said, "In half an hour, Derek reminded me of what punk's supposed to be."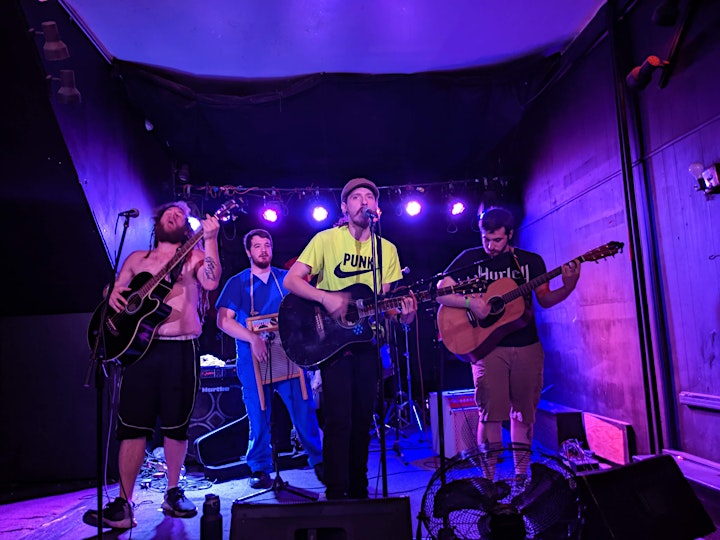 The Looms

Anarcho-Folk punks occupying the imperialist territory known as 'South Jersey'!

Venue Information:
Kung Fu Necktie
1250 N. Front St.
Philadelphia, PA, 19122