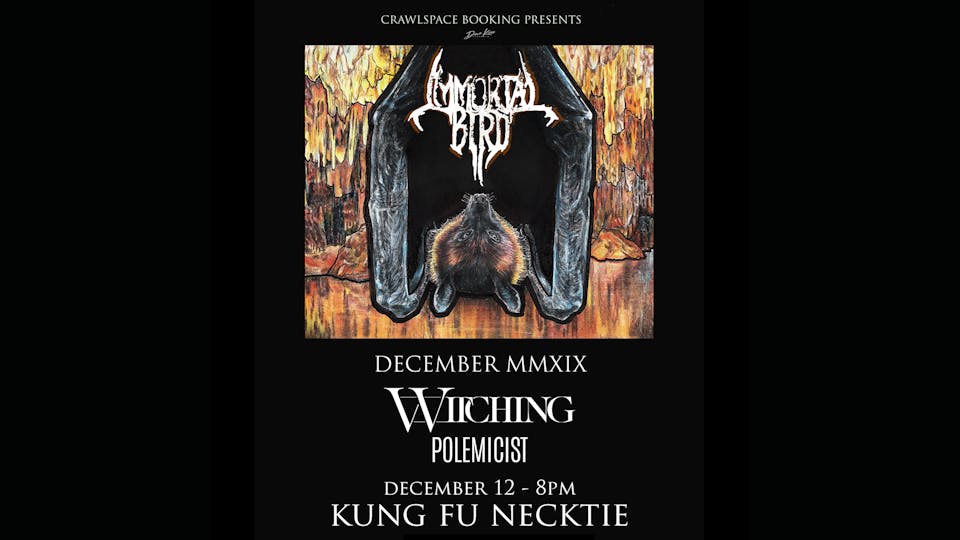 Dave Kiss Presents: Immortal Bird, Witching and Polemicist at Kung Fu Necktie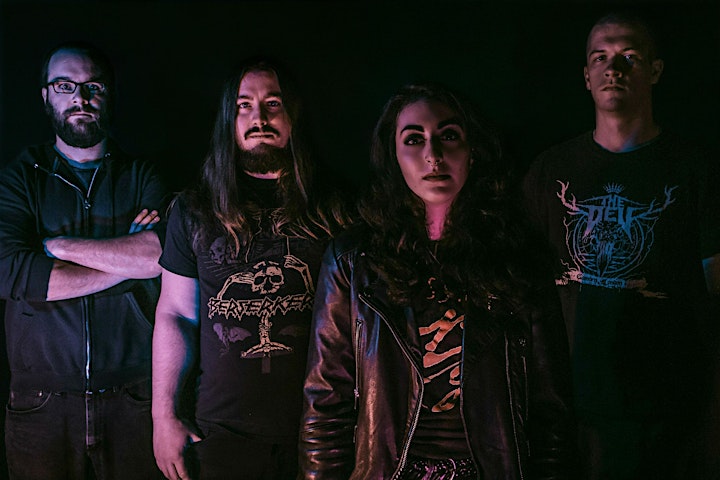 Immortal Bird
Immortal Bird is often described as a "genre-defying" metal band, pulling from influences including black metal, hardcore, post-metal, and grindcore. They are from Chicago, Illinois.
Formed in early 2013 by drummer/vocalist Rae Amitay, Immortal Bird recorded their debut EP, Akra- sia at Lo-Tech Laboratories where it was then mixed by Kurt Ballou (Converge, Trap Them, Old Man Gloom) and mastered by Brad Boatright (From Ashes Rise, Yob, Integrity). The EP was released on December 3, 2013 and debuted on the Decibel Magazine website to critical acclaim, calling it "dark and twisting[...]often proggy, sometimes doomy, and other times quite beautiful, it offers surprises around every sudden corner." The band quickly garnered a hometown following as well, with the Chicago Reader calling it "sick and greasy black metal that does an admirable job inventing the sound of a mind tearing itself apart." The band was also featured in a January 2014 issue of Ker- rang! where it was lauded as "one of the most ferocious things you'll hear in 2014. Immortal Bird have delivered a septic, gnawing, and phenomenal debut here." Immortal Bird then embarked on a series of North American tours, including runs with Relapse Records artists Mortals, as well as Krieg (Profound Lore, Candlelight), and Occultist. They also made an appearance at the inaugural South- ern Darkness Fest in August of 2014 along with Pelican, Weekend Nachos, Magrudergrind, Bongrip- per, and more.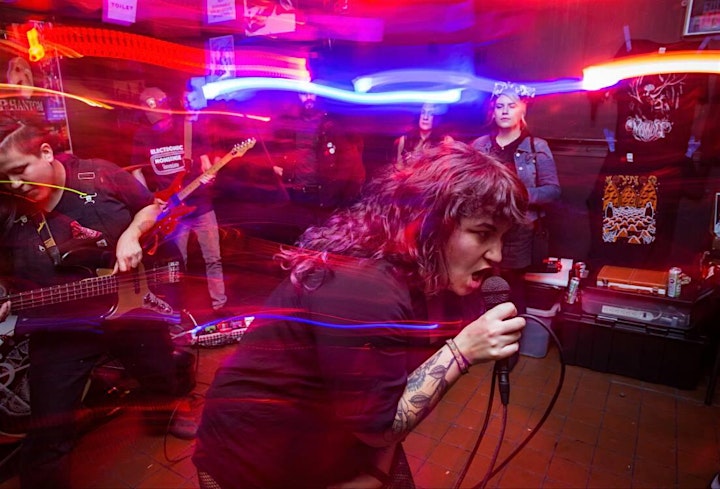 Witching
Witching are a five-piece doom-metal band formed by brothers and friends in South Philadelphia in March 2017. Starting out with blues-based heaviness on their first single and EP, they would quickly cohere and evolve into writing and playing tight, elaborate compositions incorporating black, death, and doom metal, among other genres. They have been playing increasingly intense shows with an overwhelmingly enveloping sound and are poised to release their first full-length album.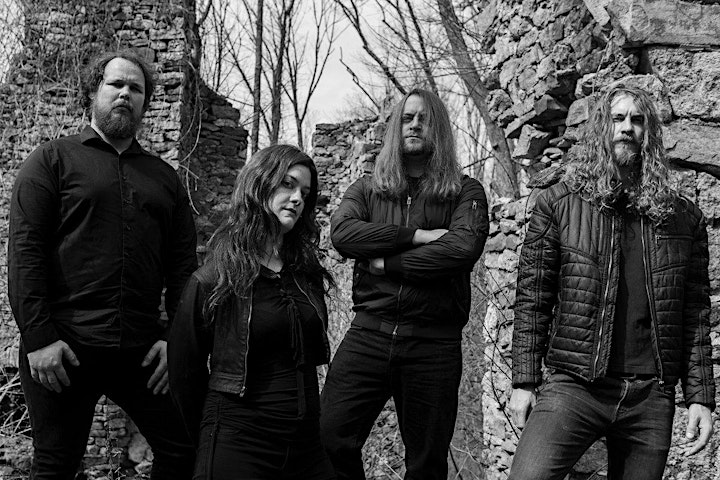 Polemicist

Philadelphia newcomers, Polemicist, burst through the gates with their savage and iron-fisted debut, Zarathustrian Impressions, which was recently released (August 30, 2019) on Fòlkvangr Records. Polemicist play a unique, blistering version of black & death metal that focuses on narrative song structures that take the listener on a journey through philosophical hardship and triumph. The music, bursting with traditional heavy metal spirit and technique, journeys in both darkness and beauty, heaviness and melody, covering a variety of moods. The album received very positive reviews covered by the likes of Metal Injection, Angry Metal Guy, Invisible Oranges and more! This is only the beginning!

Venue Information:
Kung Fu Necktie
1250 N. Front St.
Philadelphia, PA, 19122